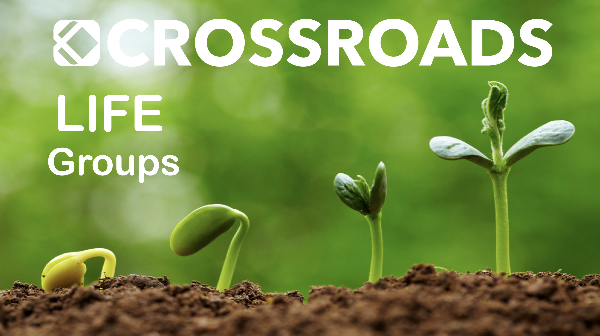 Are you looking for a way to connect with others from our church? Do you want to meet and study God's Word? Are you looking for deeper connections to your brothers and sisters in Christ?
Why not grow with others from CCC in one of our many Life Groups?
There are a number of different groups meeting and they would love to have you join. This is a great time of fellowship and discipleship! It's time to grow through connecting.
---
There is a group for everyone!
Tuesday Open Gym
Pastor Nick Gullickson
Location: Crossroads, 145 Wright Avenue
Every Tuesday Night (6:00 to 8:00 PM)
 
---
Tuesday Walking Group
Soraida Iwanaga
Location: Crossroads, 145 Wright Avenue
Every Tuesday Night (6:00 to 8:00 PM)
---
Taco Tuesdays @ Rosy's by the Beach
Fred Winn and Judy Studebaker
(Meets each Tuesday at 3:30 PM for dinner)
---
General (The Chantler's)
Location: Gilroy (email for address)
1st Sunday of the Month (6:00 PM)
---
General (The Menjivar's)
Location: Gilroy (email for address)
Every Monday of the Month (6:30 PM)
---
Mom's Together
Sally  Veliquette: sveliquette@icloud.com
(email for address)
2nd Saturday of the Month (10:30 AM) 
---
Ages 65+ or Retired Seniors
Fred Winn and Judy Studebaker
(email for address)
1st Thursday of the Month (10 AM)
---
Camp Fire Life Group (The Benz's)
(Meets outside around campfire)
(email for address)
3rd Sunday of the Month (6 PM)
---
Victorious Women of the Cross
Lisa Phillips
(email for address)
2nd Friday of the Month (6:30 PM)
---

Young Families
Pastor Sandy, Matthew Martinez, Michael Martinez, Angie Martinez
This group meets at Crossroads!
3rd Friday of the Month (6 PM)
---
Young Professionals and/or Newly Married
Pastor Nick and Rebecca Gullickson
3rd Friday of the Month (7:00 PM)
---

Youth Families
(Special Group for Parents of Youth) Pastor Nick and Rebecca Gullickson

Meets once a Quarter for dinner (TBA)
Discusses Topics Relevant to Youth
---
Men in the Furnace
Matthew Martinez

Crossroads Gym
3rd Saturday of the month (10:00 AM)
---
Man Power
Brian Bristol
(email for address)
1st Friday Night of the month (6:30 PM)
(Children are welcome)
---
Contact our Office Administrator, Theresa Lopez to receive contact information for the Life Group you would like to join by using the form below